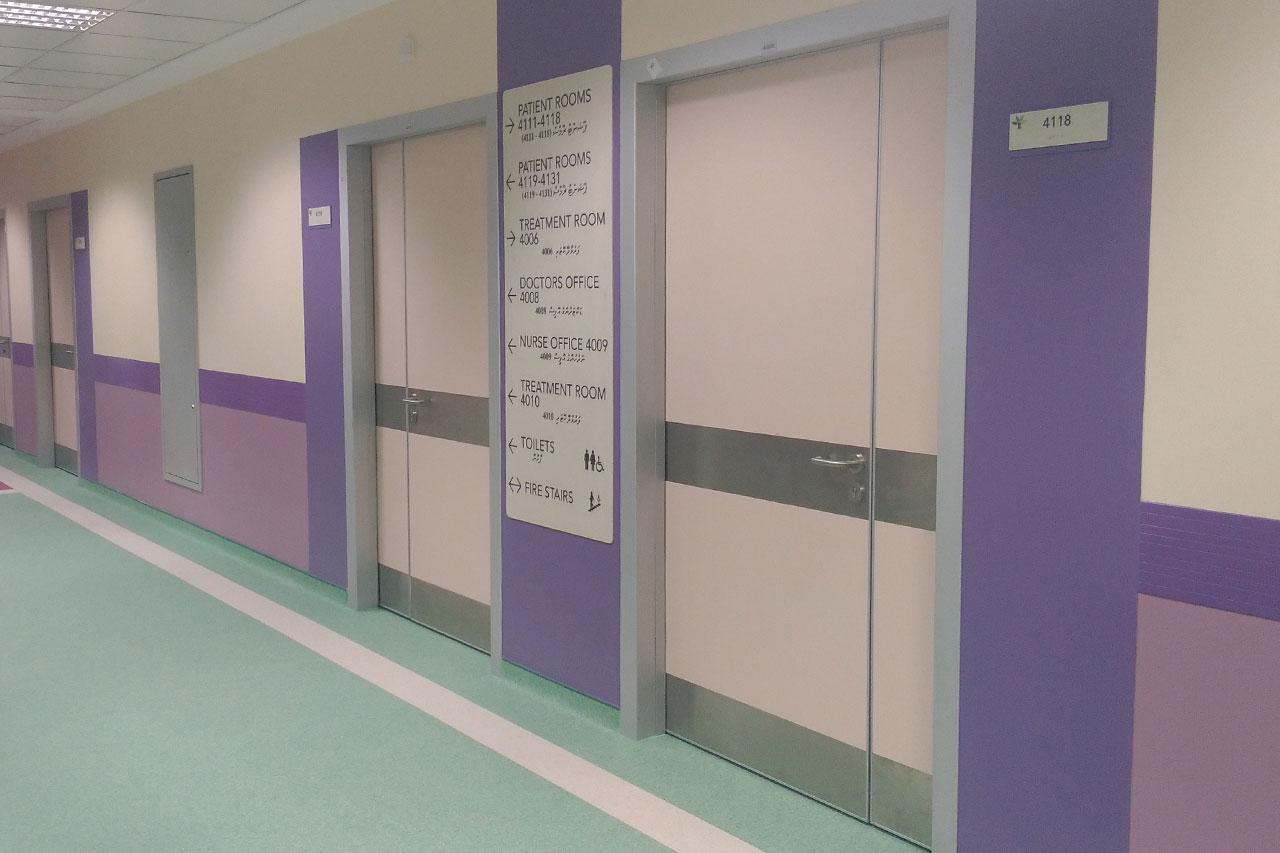 The best solution for the doors in the system of hospitals and medical treatment centers
While healthcare staff frequently enter and exit clinics and services,
doors in these areas are widely used. METAXDOOR carefully produces doors for such spaces ..
These lightweight, durable doors selected with high quality equipment
so it works reliably and smoothly.
Clean environments and appropriate equipment in health centers, medical areas help patients relax and are useful in relieving pain and stress.
Quiet, comfortable working environment helps increase workplace efficiency.
Security, comfort and durability are essential requirements for public passages. The purpose of METAXDOOR is to provide accessible transportation to people with limited mobility, and to provide reliability and safety to staff and patients.
METAXDOOR wooden interior doors open smoothly but securely. Aluminum frames have a unique structure with multi-body sealing strips that ensure perfect sealing. The door leaf is equipped with tubular tubular chipboard or high-strength honeycomb paper. They are environmentally friendly and lightweight. Various HPL surfaces can easily create a warm office environment.